Train times in the UK can be as unpredictable as the weather, with delays and cancellations becoming more and more a part of people's daily routine and commute. Although there may be certain assumptions made about which journeys will be trouble free or guaranteed to make you slightly tardy, we've dispelled all the myths and have collated a bunch of data about the best and worst train delays in the UK.
To find out how we calculated this data, click here
The sample was based on the most popular regional connections from GoEuro search data to give a fair representation of travel to and within each region. And we think there might be some surprises in store, so watch this space (or scroll down) to be truly intrigued. If you wish to find out more information about your rights as a consumer if you happen to fall victim to these pesky delays or if you simply wish to know more about trains times in general, click here.
Highlights and Lowlights of Train Delays in the UK
Before we get into the nitty gritty, here is some information you never thought you needed to know about train times but are delighted you do! More details and further information can be found on each on these highlights below.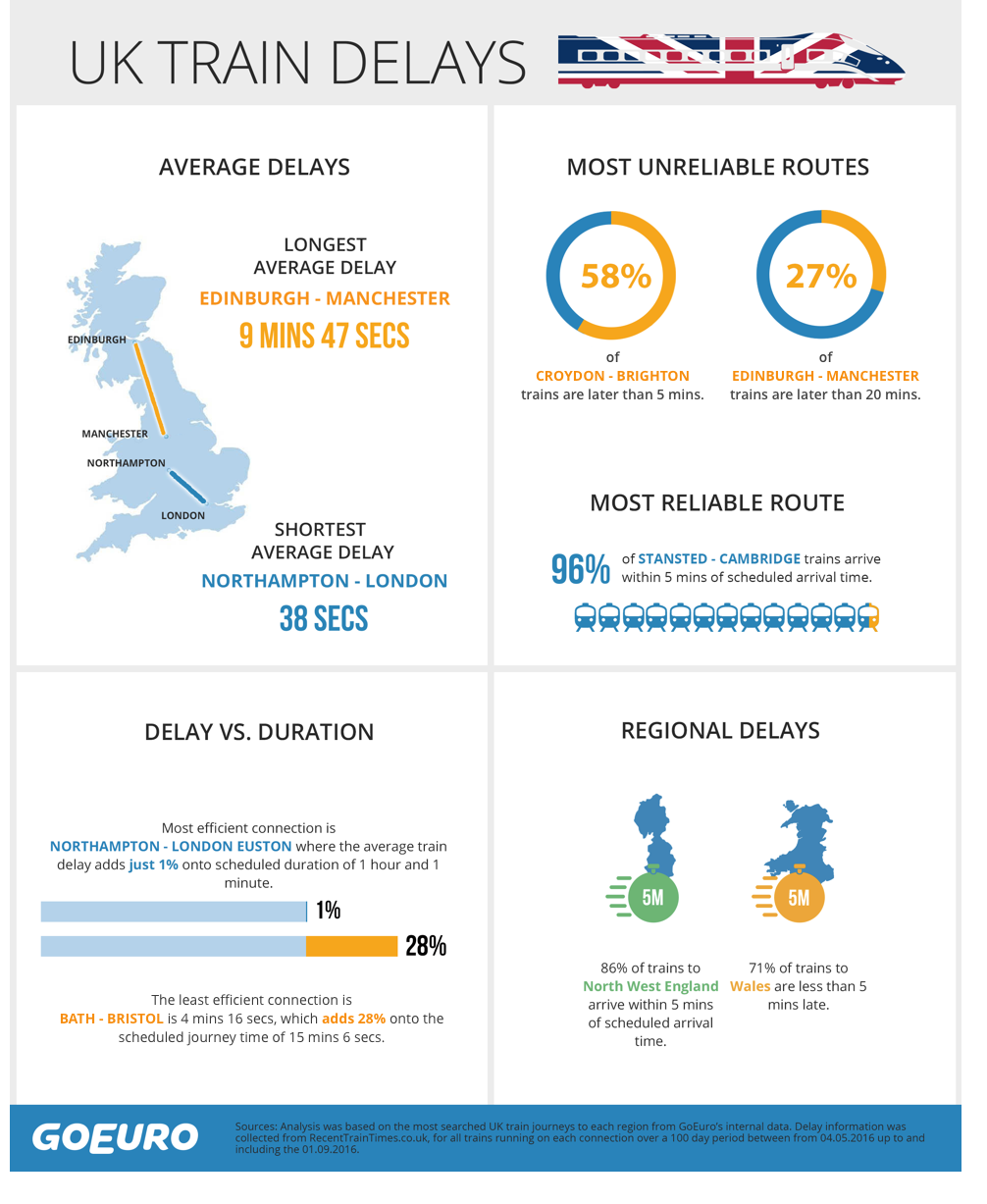 All Rights Reserved. GoEuro must be credited when sharing the infographic.
To find out how we calculated this data, click here
Complete Information of the Delays in each Region in the UK
In order to fully compare and contrast the results collated for each region; have a click about on the table below, which can be sorted based on average delay, trains that arrive later than 5, 10 or 20 minutes and the maximum delay travelling to that region!
How was this calculated?